Secret Weapon I Use To Get On The


First Page Of Google in

Under 2 Hours

!
The number one challenge we hear from small business owners is how do you get ranked on the first page of Google? My answer is simple: VIDEO. In under 12 minutes, you'll get a step-by-step video tutorial teaching you exactly how to get your video ranking on page 1 in under 2 hours.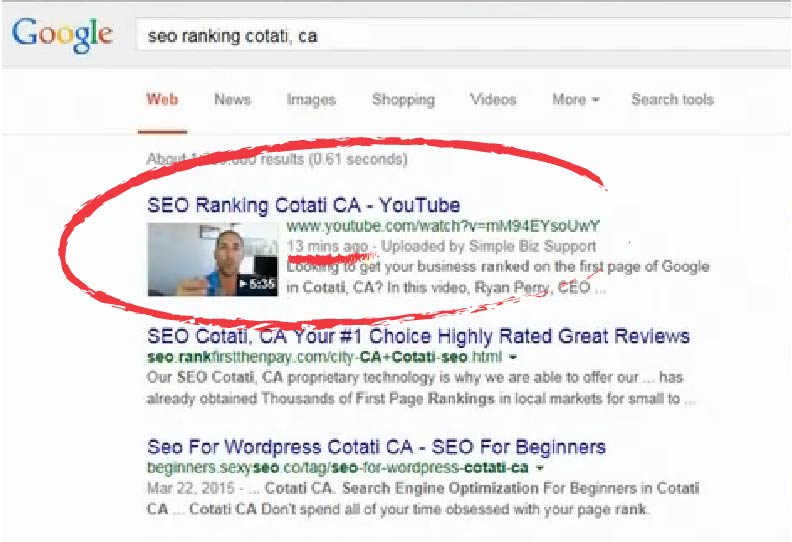 Here's what you'll learn:
The one "secret" step you MUST do before uploading to YouTube
Best practice for SEO optimizing your video for Google search
Geo-target for the city you want to get found in
The correct way to set a backlink to your website from YouTube
How to instantly share your video on social media